Reagents Test Kits
We manufacture a range of around 40 clinical chemistry reagent kits, listed below, which enable you to test for a wide range of conditions, diseases and infections. They range in alphabetical order from albumin to urine CSF protein and are used in the diagnosis and assessment of conditions and diseases such as the following:
Abnormal levels of calcium, chloride, cholesterol, magnesium, phosphorus, potassium, sodium, total protein or uric acid
Blood disorders (by testing for levels of haemoglobin)
Damage to heart muscle cells (by testing for creatine kinase MB)
Damage to or degeneration of skeletal muscles, heart muscles or brain tissue (by testing for creatine kinase)
Damage to the body's tissues, including those in the blood, heart, kidneys, brain and lungs (by testing for lactate dehydrogenase)
Diabetes (by testing for glucose)
High risk of a heart attack or stroke (by testing for levels of triglycerides)
Kidney disease (by testing for albumin, creatinine, urea)
Liver disease (by testing for albumin, alkaline phosphatase, alanine aminotransferase, aspartate aminotransferase, bilirubin and gamma-glutamyl transferase)
Pancreatitis (by testing for alpha-amylase and lipase)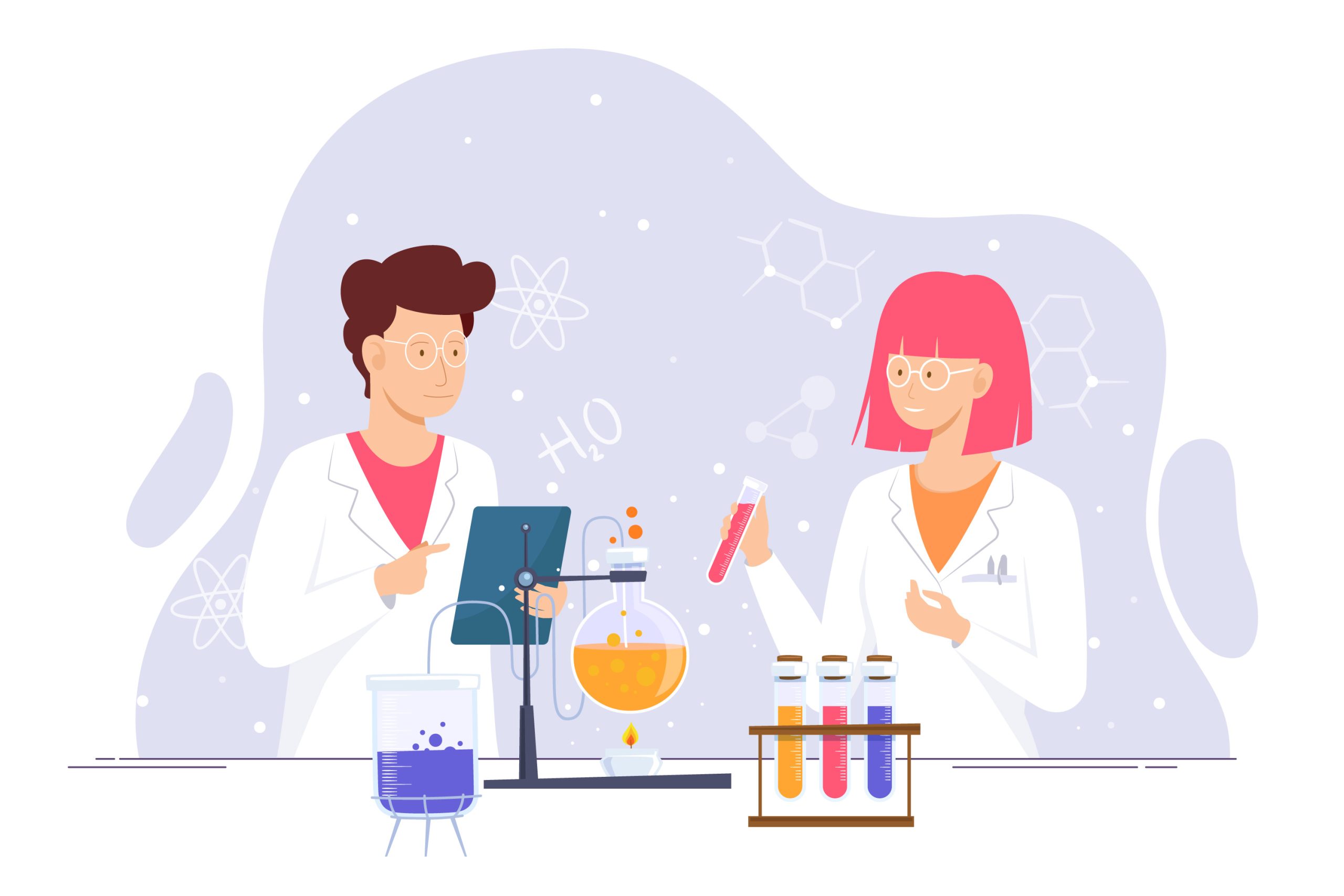 In addition to the reagent kits, you will also find:
Calibration serum, which you use with analysers to assess the precision of the methods and techniques you are using
Clinical chemistry assay controls
We are always happy to help.
Please contact us here to speak to one of our specialists.
Custom Clinical Chemistry Reagent Kit Manufacturing
Our clinical chemistry line includes assays for a range of analytes, including proteins, enzymes, lipids, substrates and electrolytes. Our reagents make use of colorimetric, UV and turbidimetric methods and are compatible with most automated and semi-automated open-system analysers.
These reagents can be used with a wide range of automated and semi-automated clinical chemistry analysers, not just our own. We provide detailed application settings. The kits are easy to use, have a long shelf life and reliably deliver accurate and consistent results.
Prestige Diagnostics is recognised for its quality and has ISO:13485:2016 certification. As a UK clinical chemistry manufacturer, all of our clinical chemistry reagents carry the UKCA mark of the MHRA (Medicines and Healthcare products Regulatory Agency), the relevant executive agency of the UK government. That means that these products are approved for sale in Great Britain and that we can apply for the certificate of free sale required by most of our distributors around the world.
Clinical Chemistry Kits
COAGULATION REAGENTS
CLINICAL CHEMISTRY REAGENTS
Bromocresol green reagent for the quantitative determination of albumin in human serum and plasma
· Endpoint method
· Wavelength: 630 nm
· Sensitivity: 0.03 g/dL
· Test time: 5 minutes
6 x 60 ml / 1 x 5 ml
Pack Size(s)
ALKALINE PHOSPHATASE AMP
AMP-buffered reagent for the quantitative determination of alkaline phosphatase in human serum and plasma in accordance with the International Federation of Clinical Chemistry and Laboratory Medicine (IFCC)
· Kinetic method
· Wavelength: 405 nm
· Sensitivity: 1.3 U/L
· Test time: 4 minutes
4 x 60 ml / 2 x 30 ml
Pack Size(s)
ALKALINE PHOSPHATASE DEA
DEA-buffered reagent for the quantitative determination of alkaline phosphatase in human serum and plasma in accordance with the German Society for Clinical Chemistry and Laboratory Medicine (DGKC)
· Kinetic method
· Wavelength: 405 nm
· Sensitivity: 0.7 U/L
· Test time: 4 minutes
4 x 60 ml / 2 x 30 ml
Pack Size(s)
ALPHA-AMYLASE
CNPG3 reagent for the quantitative determination of alpha-amylase in human serum and plasma
· Kinetic method
· Wavelength: 405 nm
· Sensitivity: 0.25 U/L
· Test time: 4 minutes
ALT (GPT)
Reagent for the quantitative determination of alanine aminotransferase in human serum and plasma in accordance with the International Federation of Clinical Chemistry and Laboratory Medicine (IFCC)
· Kinetic method
· Wavelength = 340 nm
· Sensitivity: 0 U/L
· Test time: 4 minutes
4 x 60 ml / 2 x 30 ml
Pack Size(s)
AST (GOT)
Reagent for the quantitative determination of aspartate aminotransferase in human serum and plasma in accordance with the International Federation of Clinical Chemistry and Laboratory Medicine (IFCC)
· Kinetic method
· Wavelength = 340 nm
· Sensitivity: 0 U/L
· Test time: 4 minutes
4 x 60 ml / 2 x 30 ml
Pack Size(s)
CALCIUM ARSENAZO
Arsenazo III reagent for the quantitative determination of calcium in human serum or plasma
· Endpoint method
· Wavelength: 650 nm
· Sensitivity: 0.026 mg/dL
· Test time: 3 minutes
6 x 60 ml / 1 x 5 ml
Pack Size(s)
CALCIUM OCPC
O-cresolphtalein reagent for the quantitative determination of calcium in human serum or plasma
· Endpoint method
· Wavelength: 570 nm
· Sensitivity: 0.07 mg/dL
· Test time: 5 minutes
3 x 60 ml / 3 x 60 ml / 1 x 5 ml
Pack Size(s)
CHLORIDE
Mercuric thiocyanate reagent for the quantitative determination of chloride in human serum or plasma
· Endpoint method
· Wavelength: 480 nm
· Sensitivity: 0.45 mmol/L
· Test time: 5 minutes
2 x 60 ml / 1 x 5 ml
Pack Size(s)
CHOLESTEROL
Single liquid reagent for the quantitative determination of cholesterol in human serum or plasma in accordance with the CHOD-POD method
· Endpoint method
· Wavelength: 505 nm
· Sensitivity: 0 mmol/L
· Test time: 5 minutes
6 x 60 ml / 1 x 5 ml
Pack Size(s)
CK MB
Liquid stable reagent for the quantitative determination of creatine kinase MB in human serum or plasma using the imidazol buffer
· Kinetic method
· Wavelength: 340 nm
· Sensitivity: 1.9 U/L
· Test time: 15 minutes
1 x 60 ml / 1 x 15 ml
Pack Size(s)
CK NAC
Liquid stable reagent for the quantitative determination of creatine kinase in human serum or plasma using the imidazol buffer
· Kinetic method
· Wavelength: 340 nm
· Sensitivity: 2.12 U/L
· Test time: 5 minutes
1 x 60 ml / 1 x 15 ml
Pack Size(s)
CREATININE
Reagent for the quantitative determination of creatinine in human serum, plasma or urine in accordance with the Jaffe method
· Kinetic method
· Wavelength: 492 nm
· Sensitivity: 0 mg/dL
· Test time: 3 minutes
3 x 60 ml / 3 x 60 ml / 1 x 5 ml
Pack Size(s)
GAMMA GT
Liquid stable reagent for the quantitative determination of gamma-glutamyl transferase in human serum
· Kinetic method
· Wavelength: 405 nm
· Sensitivity: 2 U/L
· Test time: 4 minutes
1 x 60 ml / 1 x 15 ml
Pack Size(s)
GLUCOSE
Single liquid reagent for the quantitative determination of glucose in human serum or plasma in accordance with the GOD-POD method
· Endpoint method
· Wavelength: 505 nm
· Sensitivity: 0.37 mg/dL
· Test time: 10 minutes
6 x 60 ml / 1 x 5 ml
Pack Size(s)
GLUCOSE
Single liquid reagent for the quantitative determination of glucose in human serum or plasma in accordance with the GOD-POD method
· Endpoint method
· Wavelength: 505 nm
· Sensitivity: 0.37 mg/dL
· Test time: 10 minutes
8 x 100 ml / 1 x 5 ml
Pack Size(s)
HAEMOGLOBIN
Drabkin's reagent for the quantitative determination of haemoglobin in human whole blood
· Endpoint method
· Wavelength: 540 nm
· Sensitivity: 0.1 g/dL
· Test time: 5 minutes
HDL DIRECT
Liquid stable reagent for the direct quantitative determination of HDL cholesterol in human serum or plasma
· Endpoint method
· Wavelength: 540 nm
· Sensitivity: 5.0 mg/dL
· Test time: 10 minutes
1 x 60 ml / 1 x 20 ml / 1 x 1 ml
Pack Size(s)
HDL PRECIPITANT
VLDL- and LDL-precipitating reagent enabling determination of HDL in human serum or plasma
· Preparation time: 10 minutes
· Sensitivity: 1.57 mg/dL
· Centrifugation: 20 minutes at 4000 rpm
2 x 60 ml / 1 x 5 ml
Pack Size(s)
LDH P-L [DGKC]
Liquid stable reagent for the quantitative determination of lactate dehydrogenase in human serum samples
· Kinetic method
· Wavelength: 340 nm
· Sensitivity: 3.4 U/L
· Test time: 4 minutes
1 x 60 ml / 1 x 15 ml
Pack Size(s)
LDL DIRECT
Liquid Stable Reagent for the Quantitative Determination of LDL Cholesterol in human serum or plasma
· End point method
· Wavelength: 600 nm
· Sensitivity: 10.0 mg/dL
· Test time: 10 minutes
1 x 60 ml / 1 x 20 ml / 1 x 1 ml
Pack Size(s)
LIPASE
Tris-buffered reagent for the quantitative determination of lipase in human serum or plasma
· Kinetic method
· Wavelength: 580 nm
· Sensitivity: 5.0 U/L
· Test time: 3 minutes
1 x 60 ml / 1 x 12 ml / 1 x 1 ml
Pack Size(s)
MAGNESIUM
Reagent for the quantitative determination of magnesium in human serum, plasma or urine in accordance with the xylidyl blue method
· Endpoint method
· Wavelength: 546 nm
· Sensitivity: 0.005 mg/dL
· Test time: 3 minutes
2 x 60 ml / 1 x 5 ml
Pack Size(s)
PHOSPHORUS INORGANIC UV
Reagent for the quantitative determination of phosphorus in human serum, plasma or urine in accordance with the phosphomolybdate method
· Endpoint method
· Wavelength: 340 nm
· Sensitivity: 0.0 mg/dL
· Test time: 5 minutes
2 x 60 ml / 1 x 5 ml
Pack Size(s)
POTASSIUM COLORIMETRIC
Single liquid reagent for the quantitative determination of potassium in human serum or plasma
· Endpoint method
· Wavelength: 640 nm
· Sensitivity: 1.0 mmol/L
· Test time: 5 minutes
2 x 60 ml / 1 x 5 ml
Pack Size(s)
SODIUM COLORIMETRIC
Single liquid reagent for the quantitative determination of sodium in human serum or plasma
· Endpoint method
· Wavelength: 630 nm
· Sensitivity: 22.0 mmol/L
· Test time: 5 minutes
2 x 60 ml / 1 x 5 ml
Pack Size(s)
T.BIL/D.BIL COMBO
Reagents for the quantitative determination of conjugated and unconjugated bilirubin in human serum or plasma in accordance with the Jendrassik-Grof method
· Endpoint method
· Wavelength: 578/546 nm
· Sensitivity: 0.09 mg/dL (total)
· Sensitivity: 0.04 mg/dL (direct)
· Test time: 10/15 minutes
2 x 30 ml / 2 x 6 ml /
2 x 60 ml / 2 x 60 ml
Pack Size(s)
TOTAL PROTEIN
Biuret reagent for the quantitative determination of total protein in human serum or plasma
· Endpoint method
· Wavelength: 540 nm
· Sensitivity: 0.007 g/dL
· Test time: 5 minutes
6 x 60 ml / 1 x 5 ml
Pack Size(s)
TRIGLYCERIDES
Single liquid reagent for the quantitative determination of triglycerides in human serum or plasma
· Endpoint method
· Wavelength: 505 nm
· Sensitivity: 0 mg/dL
· Test time: 5 minutes
6 x 60 ml / 1 x 5 ml
Pack Size(s)
UREA COLOUR
Reagents for the quantitative determination of urea in human serum or plasma in accordance with the Berthelot method
· Endpoint method
· Wavelength: 570 nm
· Sensitivity: 0.001 mg/dL
· Test time: 15 minutes
4 x 60 ml / 1 x 24 ml / 1 x 48 ml / 1 x 5 ml
Pack Size(s)
UREA UV
Reagents for the quantitative determination of urea in human serum or plasma in accordance with the Urease-GLDH method
· Kinetic method
· Wavelength: 340 nm
· Sensitivity: 0.74 mg/dL
· Test time: 2 minutes
1 x 60 ml / 1 x 15 ml / 1 x 5 ml
Pack Size(s)
URIC ACID
Reagents for the quantitative determination of uric acid in human serum, plasma or urine
· Endpoint method
· Wavelength = 520 nm
· Sensitivity: 0.016 mg/dL
· Test time: 5 minutes
3 x 60 ml / 3 x 60 ml / 1 x 5 ml
Pack Size(s)
URINE CSF PROTEIN
Reagent for the quantitative determination of total protein in urine and CSF
· Endpoint method
· Wavelength: 598 nm
· Sensitivity: 9.44 mg/L
· Test time: 5 minutes
2 x 60 ml / 1 x 5 ml
Pack Size(s)
Clinical chemistry controls and calibrators
Clinical chemistry controls
CALIBRATION SERUM
Serum-based calibrator for clinical chemistry assays
· 32 parameters
· Reconstituted with distilled water
· Stable for 4 weeks
CLINICAL ASSAY CONTROL LEVEL 1 (NORMAL) – LYOPHILISED
Serum-based clinical chemistry assay control
· 32 parameters
· Reconstituted with distilled water
· Stable for 4 weeks
CLINICAL ASSAY CONTROL LEVEL 2 (PATHOLOGICAL) – LYOPHILISED
Serum-based clinical chemistry assay control
· 32 parameters
· Reconstituted with distilled water
· Stable for 4 weeks