Agglutination Kits & Serology Reagents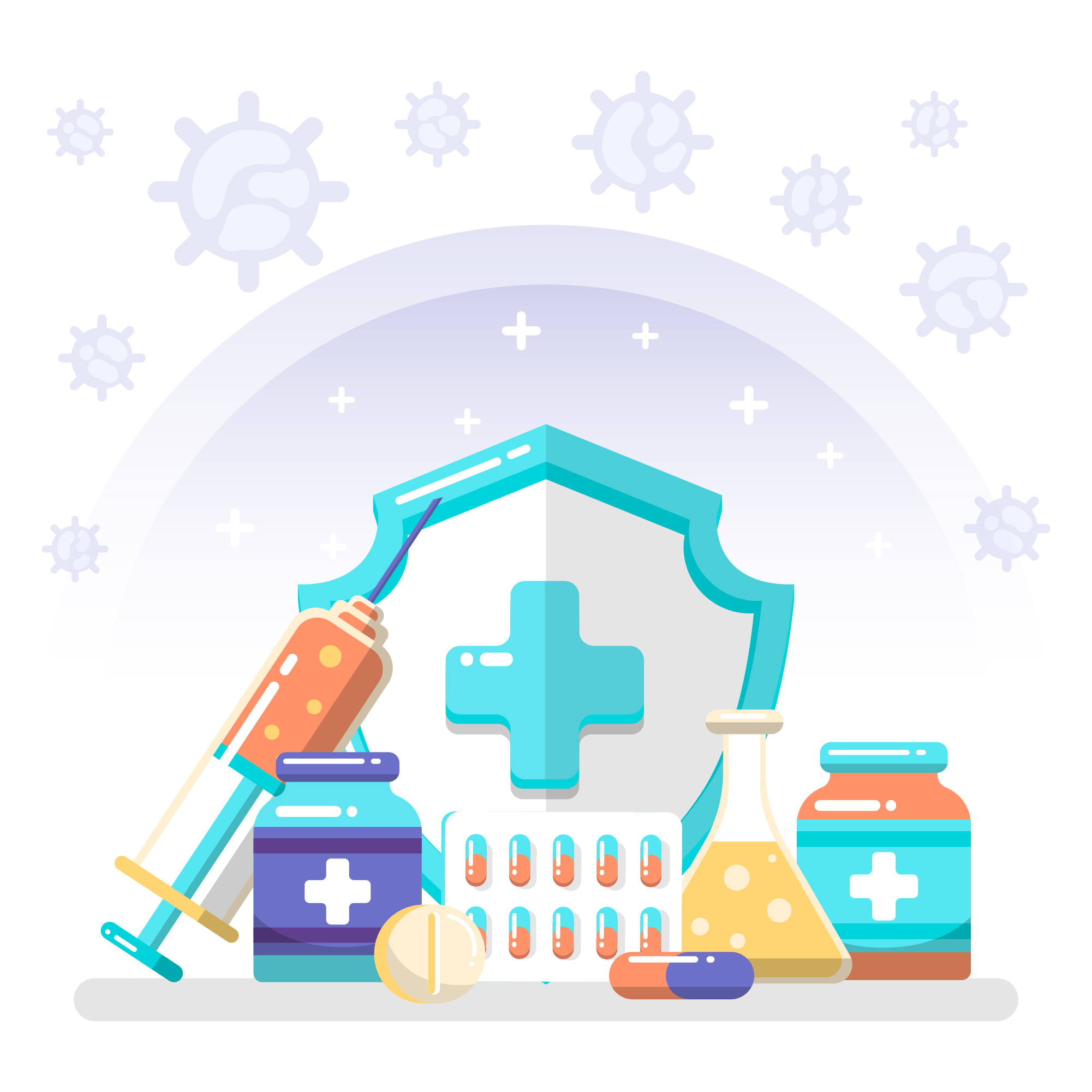 Agglutination, or clumping, occurs when an antigen comes into contact with its corresponding antibody. We offer three different agglutination ranges:
Febrile antigens
Our kits are used, for example, to identify brucella, proteus, salmonella and rickettsia infections.
Latex serology kits
The range includes kits used to identify streptococcal infections, levels of C-reactive protein that would indicate high levels of inflammation in the body and rheumatoid factors that would indicate a diagnosis of rheumatoid arthritis.
Syphilis reagents
Our kits are used to detect antibodies to syphilis and Treponema pallidum.
Febrile Antigens
We offer a range of febrile antigens that enable brucella, proteus and salmonella bacterial infections to be diagnosed.
Febrile antigens, which are also known as Widal reagents, are bacterial antigen suspensions that are stained for the purpose of giving clear readings in agglutination tests. They are used to measure antibodies in a patient's serum.
In response to a bacterial infection, the body produces antibodies to the pathogen that has invaded it. When a serum sample from the patient is mixed with the relevant febrile antigen, agglutination occurs if antibodies to that antigen are present, indicating that the patient is infected.
The Widal test remains at the core of rapid screening for enteric fevers in many laboratories around the world. Our assays use stained somatic and flagellar bacterial antigen suspensions to enhance the visibility of the agglutination, and our specifically designed controls help produce accurate results. These reagents and kits offer an efficient, cost-effective solution for the detection and titration of salmonella, brucella, proteus and certain rickettsia bacterial infections.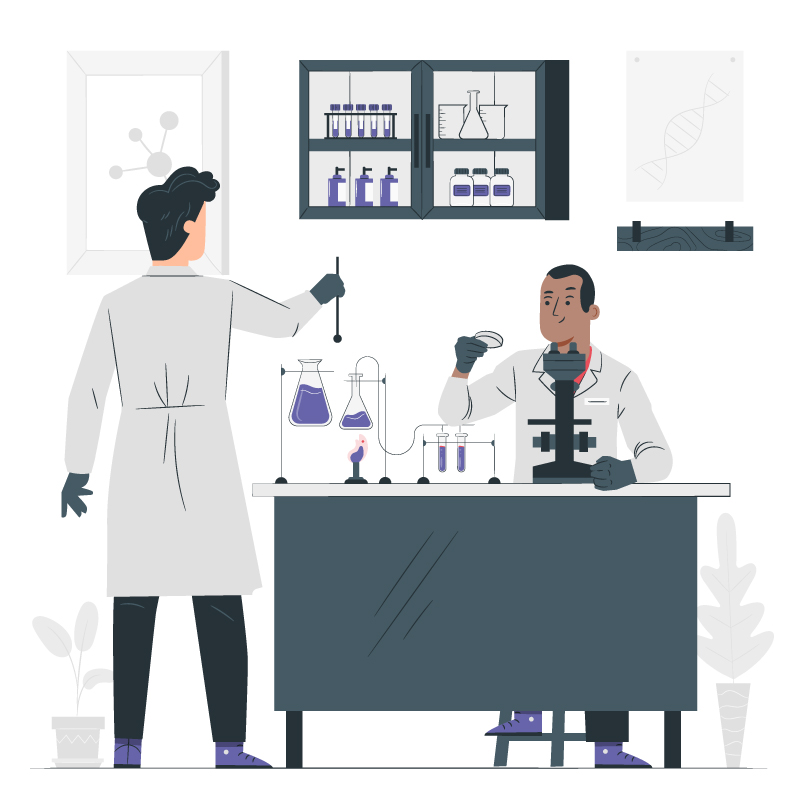 Latex Serology Kits
We offer a range of latex serology kits for the detection of ASO (anti-streptolysin-O), CRP (C-reactive protein) and RF (rheumatoid factors) in serum. All our latex assays are available in 100T and 150T kit sizes with positive and negative controls, or you can order a 100T pack of the reagent only.
The full kits include all the required consumables. They use the common agglutination method for efficient, reliable testing to ascertain the causes of inflammation, rheumatoid disorders and streptococcal infections.
Latex agglutination testing, which is sometimes referred to as latex serology, is used to identify a variety of antibodies in samples such as saliva, urine, blood or cerebrospinal fluid.
Latex serology tests are used to ascertain whether specific antigens or antibodies are present in a sample. This is done by applying the sample to antigen- or antibody-coated latex beads. If the suspected substance (antibodies or an antigen) is present in the sample, the latex beads clump together (agglutinate).
The results of latex serology tests can be obtained within 15 minutes to an hour, allowing a rapid diagnosis to be made, which is obviously a significant advantage.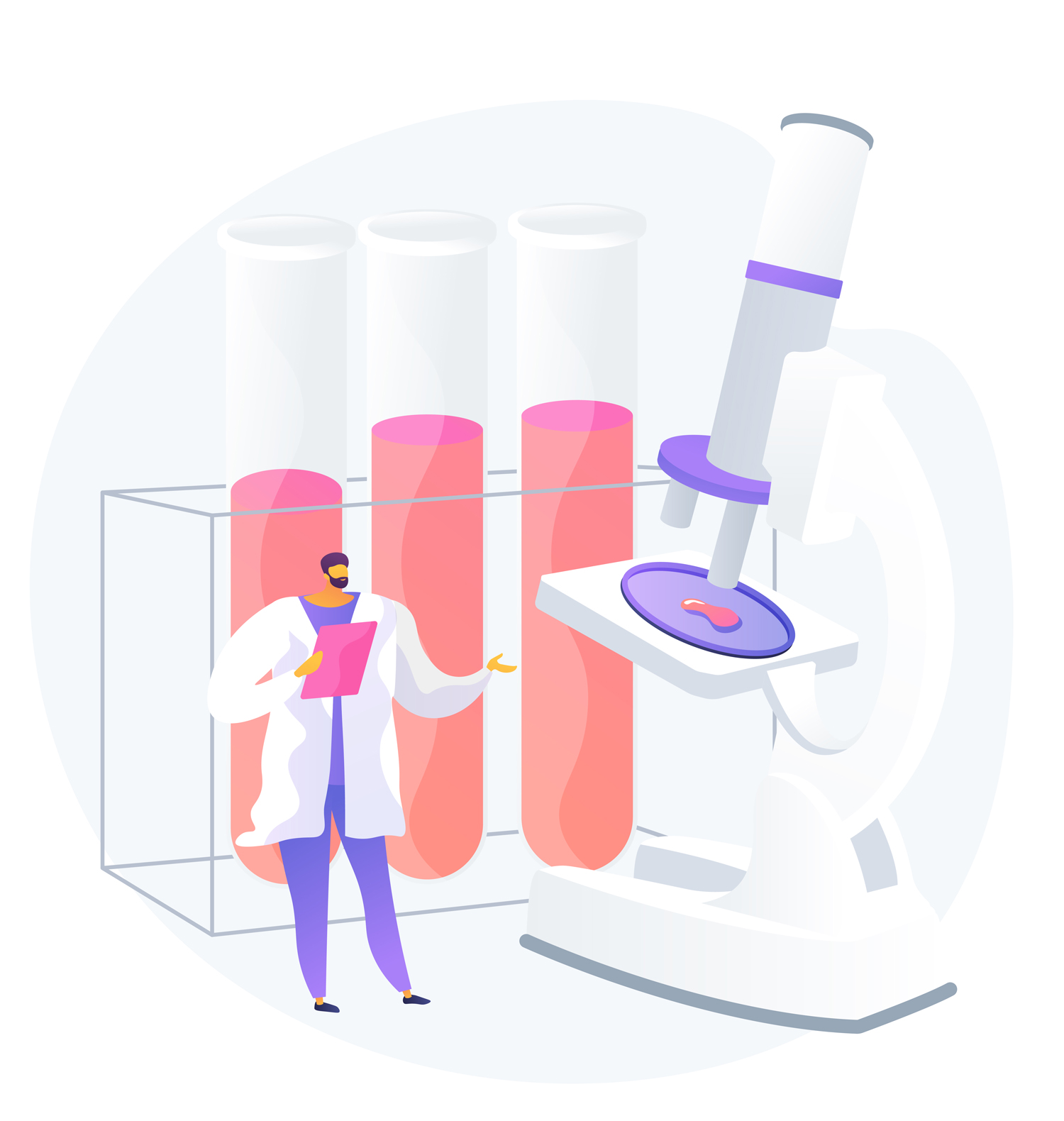 Syphilis Reagents
We currently offer two agglutination kits for the detection of syphilis: one for syphilis antibodies and one specifically for IgG and IgM antibodies to Treponema pallidum, which is a causative agent of syphilis.
Regardless of the screening approach taken or testing algorithm used, it is essential to combine treponemal and non-treponemal serology assays for the accurate detection and titration of Treponema pallidum infections. Used both for diagnosis and to evaluate the stage of an infection to aid the choice of antibiotic therapy, Prestige Diagnostics PRP and TPHA kits provide stable reagents in convenient pack sizes.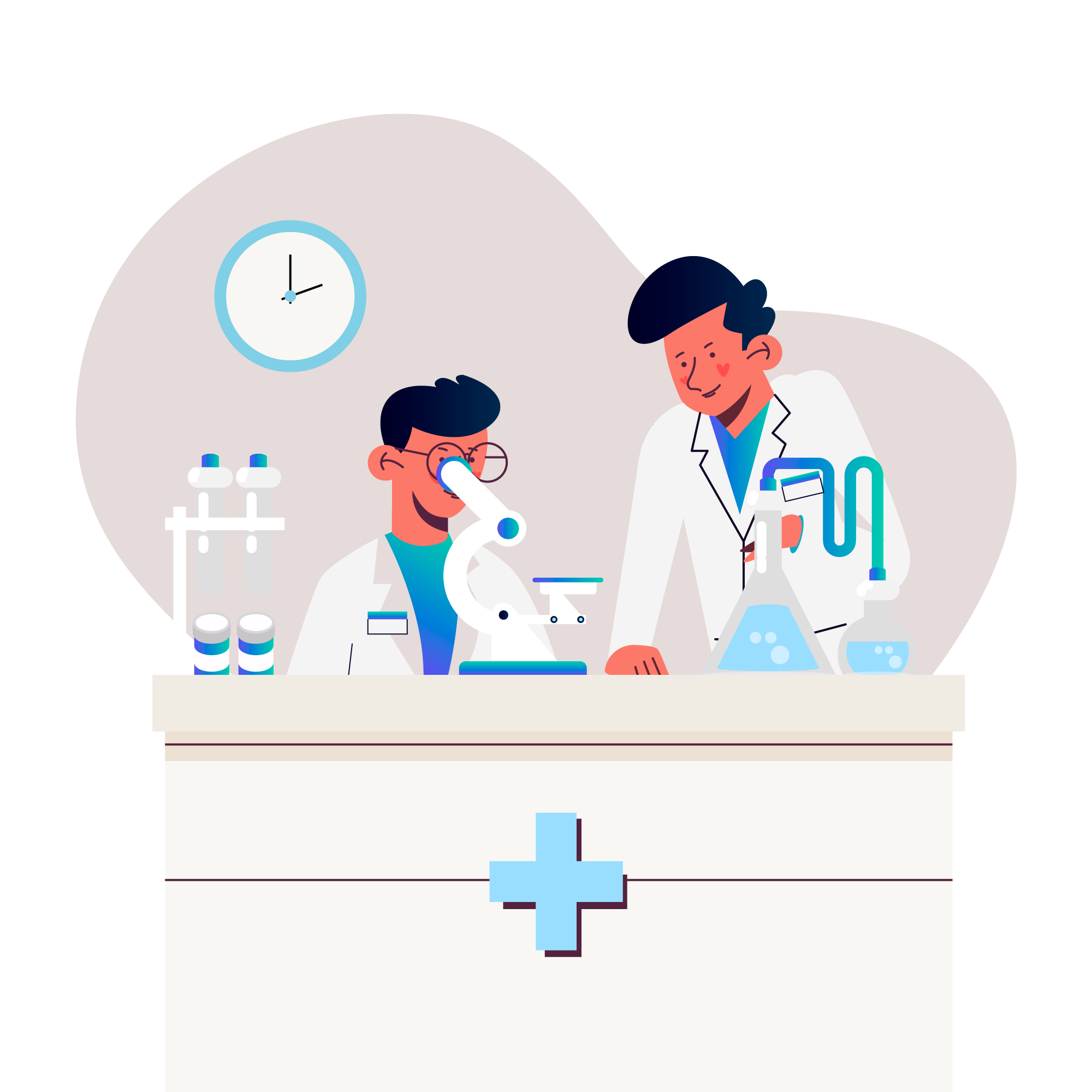 Agglutination Kit Manufacturing
Prestige Diagnostics is recognised for its quality and has ISO:13485:2016 certification. As a UK IVD manufacturer, all our agglutination kits carry the UKCA mark of the MHRA (Medicines and Healthcare products Regulatory Agency), the relevant executive agency of the UK government.
That means that these products are approved for sale in Great Britain and that we can apply for the certificate of free sale required by most of our distributors around the world.
We are always happy to help.
Please contact us here to speak to one of our specialists.
Agglutination Kits
FEBRILE ANTIGENS
BRUCELLA ABORTUS
Stained bacterial antigen suspensions for the quantitative determination of febrile antibodies
· Slide/tube agglutination
· Rapid test time of 1 minute
· Minimal equipment requirements
BRUCELLA MELLITENSIS
Stained bacterial antigen suspensions for the quantitative determination of febrile antibodies
· Slide/tube agglutination
· Rapid test time of 1 minute
· Minimal equipment requirements
PROTEUS OX19
Stained bacterial antigen suspensions for the quantitative determination of febrile antibodies
· Slide/tube agglutination
· Rapid test time of 1 minute
· Minimal equipment requirements
PROTEUS OX2
Stained bacterial antigen suspensions for the quantitative determination of febrile antibodies
· Slide/tube agglutination
· Rapid test time of 1 minute
· Minimal equipment requirements
PROTEUS OXK
Stained bacterial antigen suspensions for the quantitative determination of febrile antibodies
· Slide/tube agglutination
· Rapid test time of 1 minute
· Minimal equipment requirements
FEBRILE ANTIGEN KIT (WIDAL) WITH CONTROLS
Stained bacterial antigen suspensions for the quantitative determination of febrile antibodies
· Slide/tube agglutination
· Rapid test time of 1 minute
· Minimal equipment requirements
8 x 5 ml /
2 x 1 m
Pack Size(s)
SALMONELLA PARATYPHI A-H
Stained bacterial antigen suspensions for the quantitative determination of febrile antibodies
· Slide/tube agglutination
· Rapid test time of 1 minute
· Minimal equipment requirements
SALMONELLA PARATYPHI A-O
Stained bacterial antigen suspensions for the quantitative determination of febrile antibodies
· Slide/tube agglutination
· Rapid test time of 1 minute
· Minimal equipment requirements
SALMONELLA PARATYPHI B-H
Stained bacterial antigen suspensions for the quantitative determination of febrile antibodies
· Slide/tube agglutination
· Rapid test time of 1 minute
· Minimal equipment requirements
SALMONELLA PARATYPHI B-O
Stained bacterial antigen suspensions for the quantitative determination of febrile antibodies
· Slide/tube agglutination
· Rapid test time of 1 minute
· Minimal equipment requirements
SALMONELLA PARATYPHI C-H
Stained bacterial antigen suspensions for the quantitative determination of febrile antibodies
· Slide/tube agglutination
· Rapid test time of 1 minute
· Minimal equipment requirements
SALMONELLA PARATYPHI C-O
Stained bacterial antigen suspensions for the quantitative determination of febrile antibodies
· Slide/tube agglutination
· Rapid test time of 1 minute
· Minimal equipment requirements
SALMONELLA TYPHI H
Stained bacterial antigen suspensions for the quantitative determination of febrile antibodies
· Slide/tube agglutination
· Rapid test time of 1 minute
· Minimal equipment requirements
SALMONELLA TYPHI O
Stained bacterial antigen suspensions for the quantitative determination of febrile antibodies
· Slide/tube agglutination
· Rapid test time of 1 minute
· Minimal equipment requirements
ASO VISILATEX (100T)
Slide agglutination test for the qualitative and semi-quantitative detection of streptolysin antibodies in human serum
· Diagnostic sensitivity: 98%
· Diagnostic specificity: 97%
· Analytical sensitivity: 200 (+/- 50) IU/mL
· Test time: 2 minutes
1 x 5 ml /
1 x 1 ml /
1 x 1 ml
Pack Size(s)
ASO VISILATEX (150T)
Slide agglutination test for the qualitative and semi-quantitative detection of streptolysin antibodies in human serum
· Diagnostic sensitivity: 98%
· Diagnostic specificity: 97%
· Analytical sensitivity: 200 (+/- 50) IU/mL
· Test time: 2 minutes
1 x 7.5 ml /
1 x 1.5 ml /
1 x 1.5 ml
Pack Size(s)
ASO VISILATEX – REAGENT ONLY (100T)
Slide agglutination test for the qualitative and semi-quantitative detection of streptolysin antibodies in human serum
· Diagnostic sensitivity: 98%
· Diagnostic specificity: 97%
· Analytical sensitivity: 200 (+/- 50) IU/mL
· Test time: 2 minutes
CRP VISILATEX (100T)
Slide agglutination test for the qualitative and semi-quantitative detection of C-reactive protein in human serum
· Diagnostic sensitivity: 95.6%
· Diagnostic specificity: 96.2%
· Analytical sensitivity: 6 mg/L
· Test time: 2 minutes
1 x 5 ml /
1 x 1 ml /
1 x 1 ml
Pack Size(s)
CRP VISILATEX (150T)
Slide agglutination test for the qualitative and semi-quantitative detection of C-reactive protein in human serum
· Diagnostic sensitivity: 95.6%
· Diagnostic specificity: 96.2%
· Analytical sensitivity: 6 mg/L
· Test time: 2 minutes
1 x 7.5 ml /
1 x 1.5 ml / 1 x 1.5 ml
Pack Size(s)
CRP VISILATEX – REAGENT ONLY (100T)
Slide agglutination test for the qualitative and semi-quantitative detection of C-reactive protein in human serum
· Diagnostic sensitivity: 95.6%
· Diagnostic specificity: 96.2%
· Analytical sensitivity: 6 mg/L
· Test time: 2 minutes
RF VISILATEX (100T)
Slide agglutination test for the qualitative and semi-quantitative detection of rheumatoid factors in human serum
· Diagnostic sensitivity: 100%
· Diagnostic specificity: 100%
· Analytical sensitivity: 8 IU/mL
· Test time: 2 minutes
1 x 5 ml /
1 x 1 ml /
1 x 1 ml
Pack Size(s)
RF VISILATEX (150T)
Slide agglutination test for the qualitative and semi-quantitative detection of rheumatoid factors in human serum
· Diagnostic sensitivity: 100%
· Diagnostic specificity: 100%
· Analytical sensitivity: 8 IU/mL
· Test time: 2 minutes
1 x 7.5 ml / 1 x 1.5 ml / 1 x 1.5 ml
Pack Size(s)
RF VISILATEX – REAGENT ONLY (100T)
Slide agglutination test for the qualitative and semi-quantitative detection of rheumatoid factors in human serum
· Diagnostic sensitivity: 100%
· Diagnostic specificity: 100%
· Analytical sensitivity: 8 IU/mL
· Test time: 2 minutes
RPR CARBON FULL KIT (250T)
Rapid plasma reagin reagent for the quantitative and semi-quantitative detection of syphilis antibodies in serum or plasma
· Diagnostic sensitivity: 100%
· Diagnostic specificity: 100%
· Test time: 8 minutes
1 x 5 ml /
1 x 1 ml /
1 x 1 ml
Pack Size(s)
TPHA (200T)
Hemagglutination assay for the quantitative and semi-quantitative detection of IgG and IgM antibodies to Treponema pallidum
· Diagnostic sensitivity: 100%
· Diagnostic specificity: 100%
· Analytical sensitivity: 0.1–0.025 IU/mL
· Test time: 1 hour
4 x 10 ml / 2 x 8 ml /
2 x 8 ml /
1 x 1 ml /
1 x 1 ml
Pack Size(s)