HbA1c POCT Diabetes Analyser
Exclusive to Prestige Diagnostics; we present the A1Care POCT Diabetes Analyser from South Korean manufacturer i-SENS. This fantastic new Point of Care Testing System is revolutionising the way we treat diabetes in 2023. The A1Care is a small, easy-to-use, whole-blood diabetes monitoring system. A high-quality device that delivers accurate test results (as certified by the NGSP and IFCC) at a price point that makes it ideal for POCT.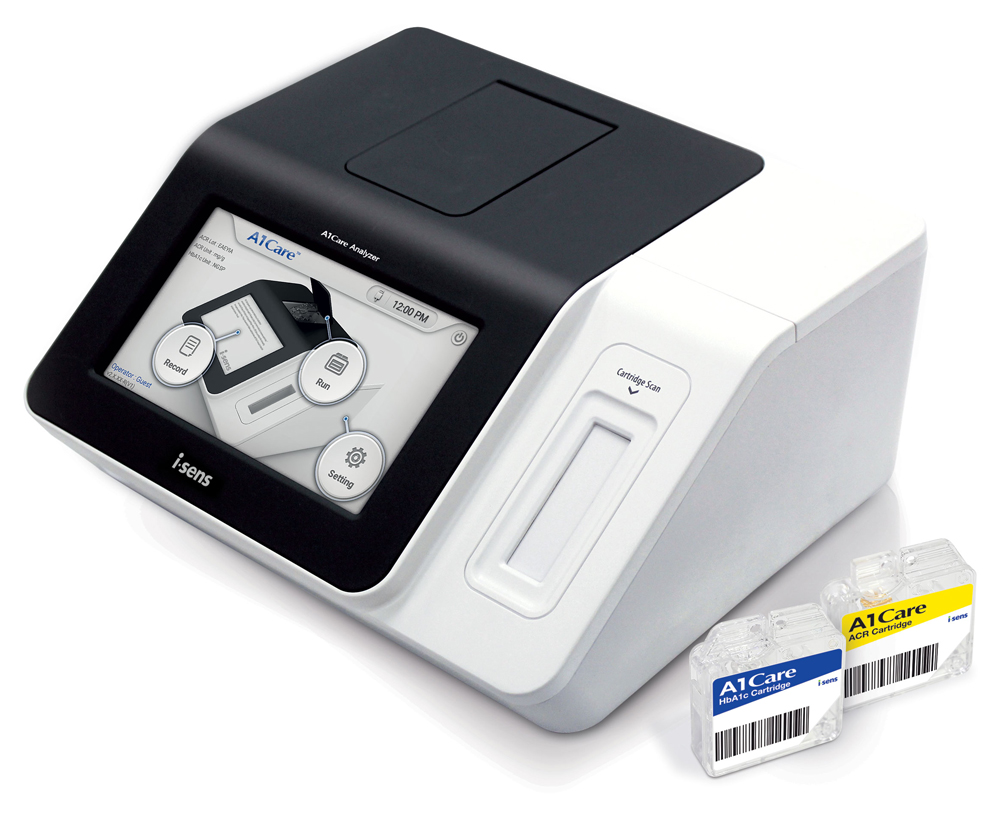 Diabetes Point of Care Testing
The A1Care works with an all-in-one cartridge and features an intuitive graphical user interface with onscreen instructions. You can analyse a blood sample in a few easy steps. No sample pre-treatment or pipetting is required. The system is compatible with Android devices, and you can use an external barcode reader to enter patient data more quickly and reliably. HbA1c samples can be analysed extremely quickly: it takes only 4 minutes and 20 seconds. Moreover, only a small sample volume is required: 2.5 µL. In addition, the device can also be used with a different cartridge for ACR (albumin/creatinine ratio) testing. To see just how easy the A1Care is to use, take a look at this video.
HbA1c Testing
HbA1c testing has revolutionised diabetes patient monitoring since it first came into use in the 1970s and 1980s. It measures the average glucose levels in a patient's bloodstream over the past two or three months rather than taking a snapshot of the patient's glucose intolerance at a given point in time. This is done by measuring the amount of glucose attached to the haemoglobin in the patient's red blood cells. This glycated haemoglobin (HbA1c) remains in the red blood cells for as long as they live, a period of 8 to 12 weeks. There is no need for patients to fast before the test or wait for a certain period to determine how well their body is breaking down the glucose. In addition, the A1Care analyser dispenses with the need to send samples to a laboratory. Instead, it makes it extremely easy to get results within just over four minutes at the point of care, allowing the clinician to take the appropriate course of action immediately.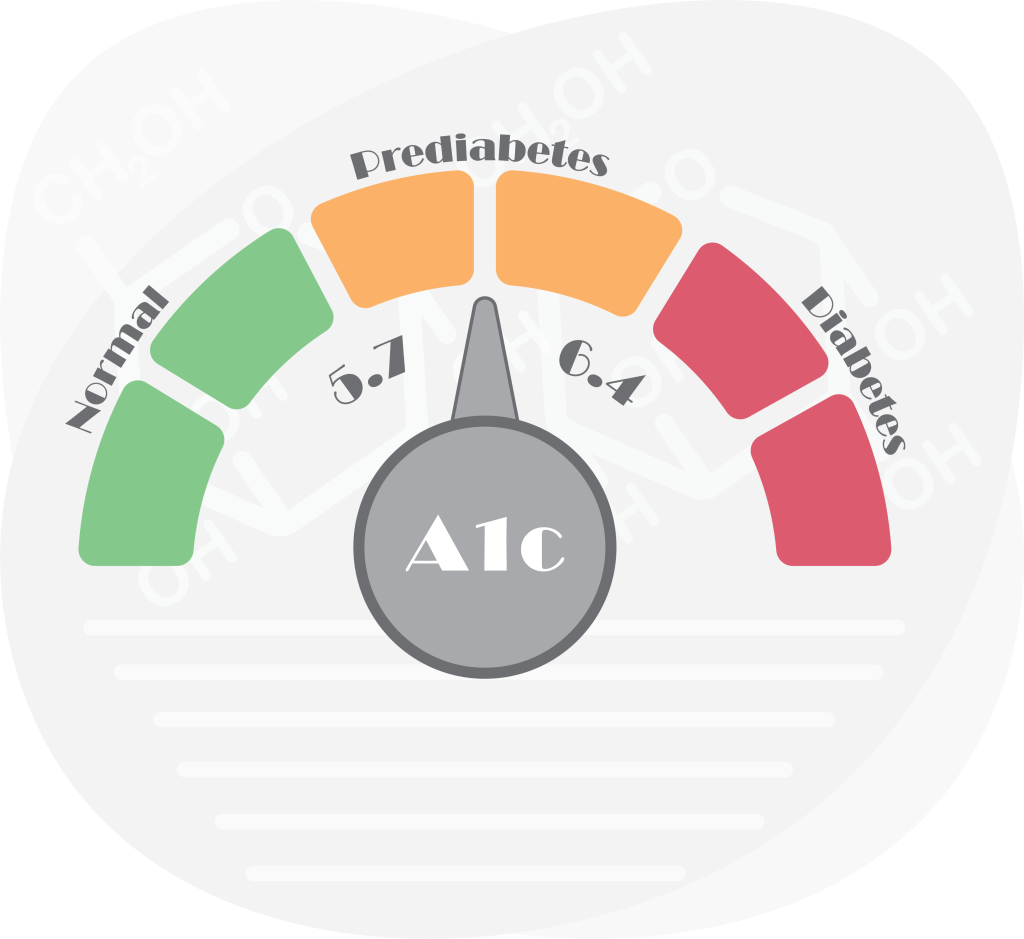 Diabetes Epidemic
According to the World Health Organization, the number of people with diabetes worldwide increased from 108 million in 1980 to 422 million in 2014, while the International Diabetes Federation has calculated that 537 million adults worldwide were living with diabetes in 2021. The vast majority (around 90% of those with diabetes in the UK, for example) have type 2 diabetes. The number of people living with diabetes is projected to increase to 643 million in 2030 and 783 million by 2045. Given numbers like that, talk of a diabetes epidemic is by no means hyperbole. The costs to healthcare services are astronomical. According to Diabetes UK, the NHS spends at least £10 billion a year on diabetes, about 10% of its total budget. Almost 80% of that is spent on treating complications resulting from diabetes. Complications include heart disease, strokes, kidney failure, loss of sight and conditions requiring limbs to be amputated. Access to a device like this at the point of care makes it much easier to diagnose diabetes early and monitor it well so that such complications can be avoided or mitigated.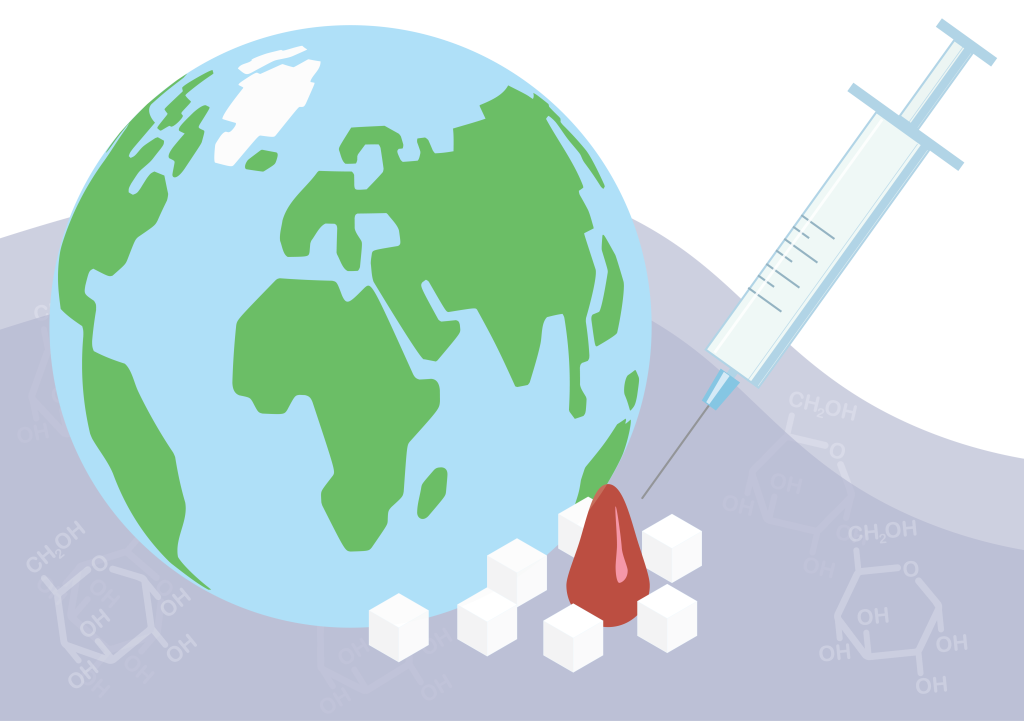 A1Care Diabetes Analyser Specifications
HbA1c Analyser
Display: 7-inch LCD colour touchscreen
Interfaces: USB, serial (RS-232), LAN (RJ45)
Data storage: 5,000 sample data items (5,000 control data items)
Power supply: AC 100-240 V, 50/60 Hz, 100 VA
Dimensions: 290 (W) x 250 (H) x 130 mm (D)
Weight: 3.8 kg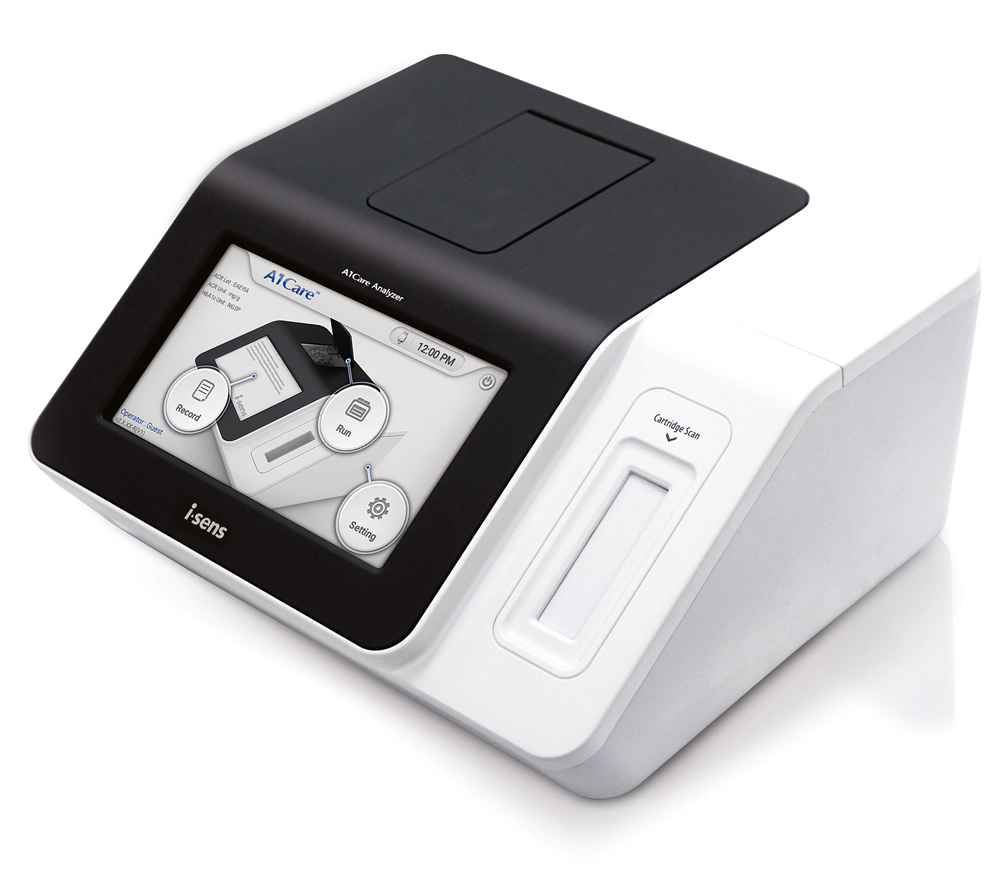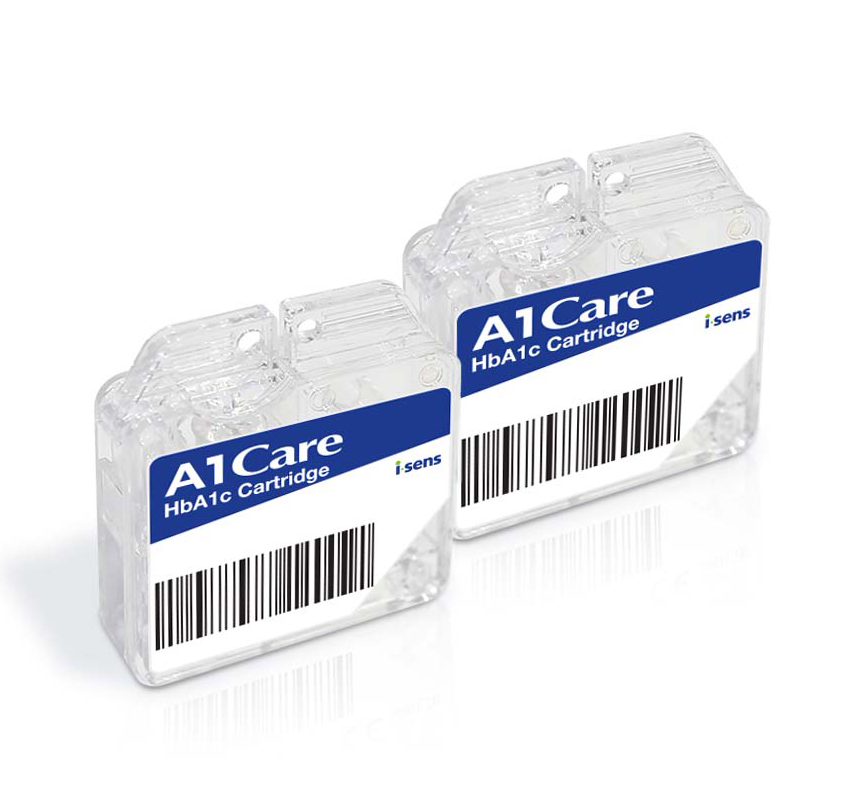 HbA1c Cartridge
Sample type:whole blood (capillary or venous)
Sample volume: 2.5 µL
Storage temperature: 1-30°C
Period of use: 12 months
Accuracy: ±6% of target value (95% CI)
Precision: CV %
ACR Cartridge
Sample type: Urine,
Sample volume: 40 μL
Test time: 7 minutes
Storage temperature: 2-30 °C
Period of use: 12 months
Precision: Accuracy ±15 % of target value (95 % CI),
Albumin: ≤ 8 % CV, Creatinine: ≤ 8 % CV