Real – Time PCR Analysers
Our microbiology analyser platforms offer flexible solutions for RT-PCR testing and DNA/RNA extraction. We offer a range of compatible PCR kits and consumables.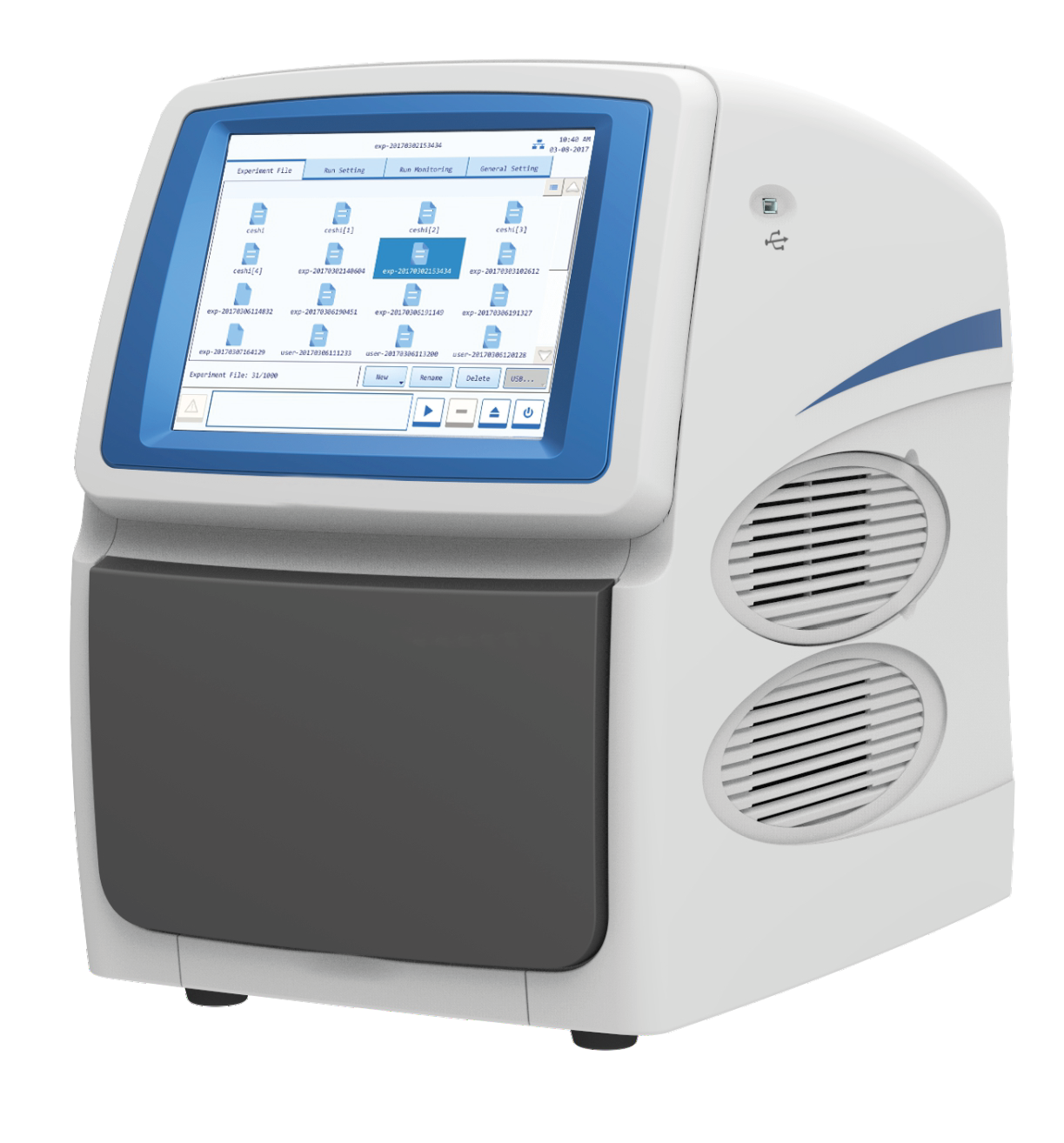 PCR 6000 – Real-Time PCR Analyser
The PCR-6000 is a real-time quantitative fluorescence PCR system designed to meet the experimental needs of high-end users. It has various advantages including advanced efficient temperature control system and photoelectric system, powerful and easy-to-use software analysis function, and a user-friendly control method. The analyser can easily process downstream multiplex gene detection, quantitative analysis, SNP analysis, dissociation curve analysis and other applications.
System Features
Rapid heating and cooling, with a maximum heating rate of 6.1°C/s, a maximum cooling rate of 5.0°C/s, and a temperature uniformity of ±0.1°C
High-brightness, maintenance-free LED light source with 6 fluorescence detection channels for rapid fluorescence scanning
With a 10.4-inch full-colour touchscreen, the device can operate independently from the computer and store data of over 1,000 experiments